codesigned with providers
Quality Standard aligned feedback and customer experience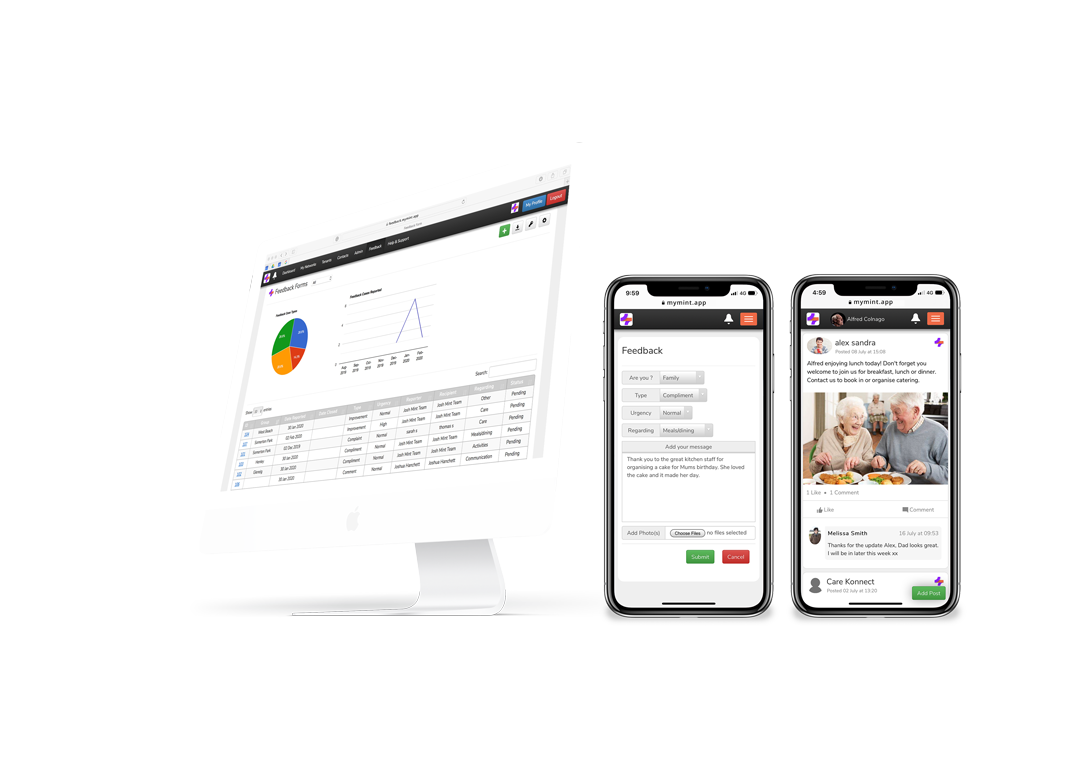 Connecting operators consumers and families
Promoting personal
connection and
feedback management for
aged care service providers
Mint is a fresh suite of software that enables better communication, complaint management and service feedback in aged care. We do this by connecting service providers, care recipients and families as the solution on the Mint platform which is secure, intuitive to use and in real-time. Service providers are now no longer dependent on basic and insecure forms of communication to keep families informed of their loved ones and gain feedback on their services
Share your moment
Mint Social allows a single communication network centred around an older or vulnerable person – now one message can be seen and responded to by everyone who needs to hear it. Just think, no more back and forth trying to keep everyone in the loop. Share announcements, pdfs, videos and images.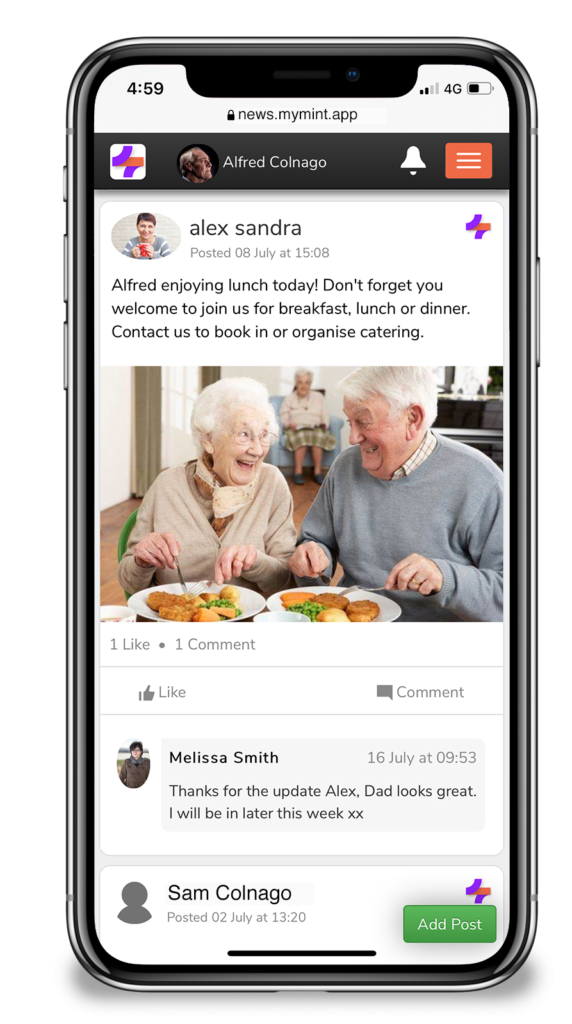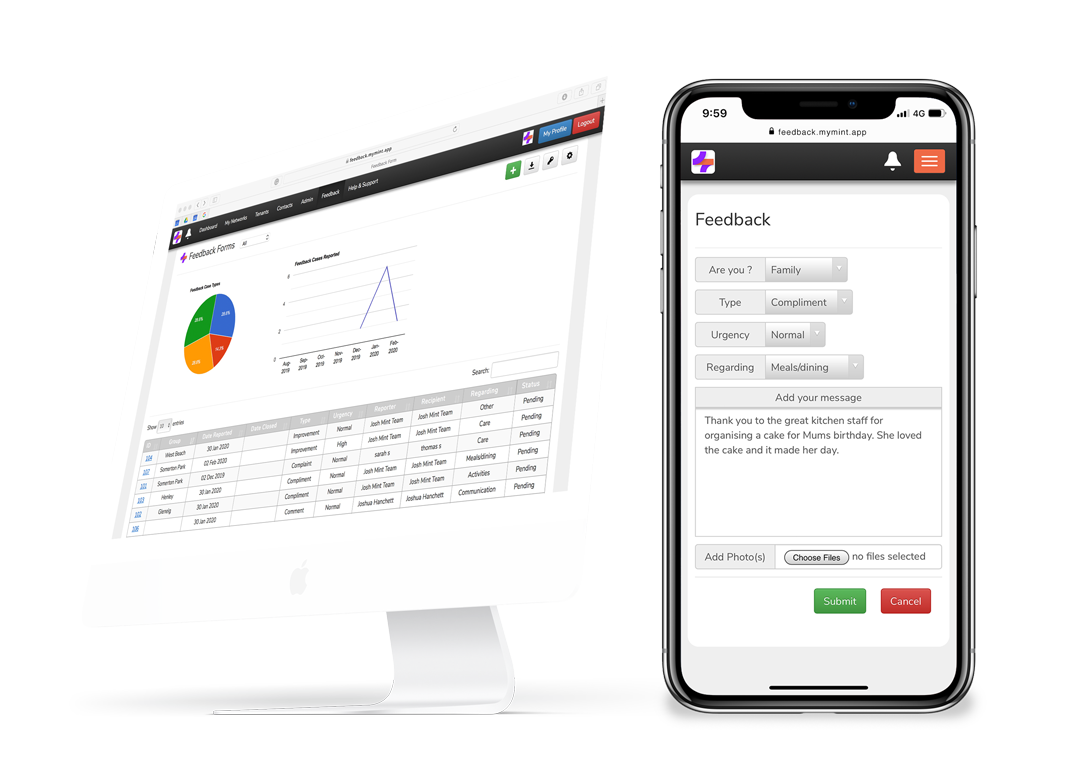 Feedback Management has never been so easy or standard aligned
Feedback Management has never been so easy or standard aligned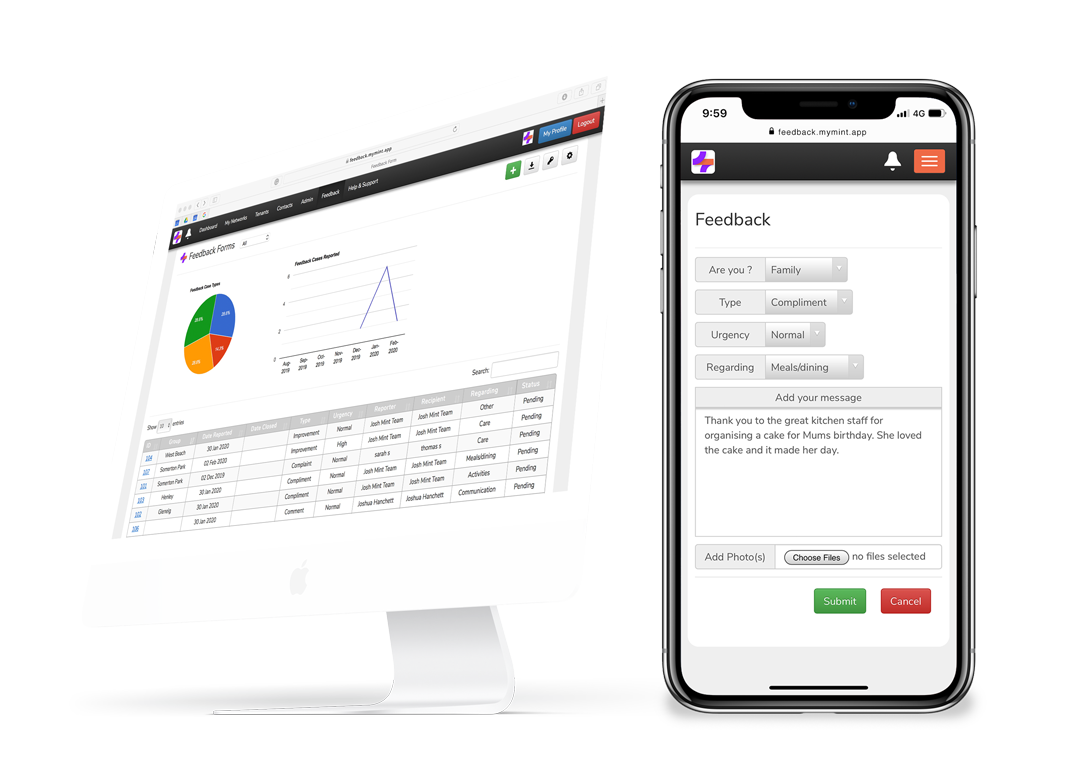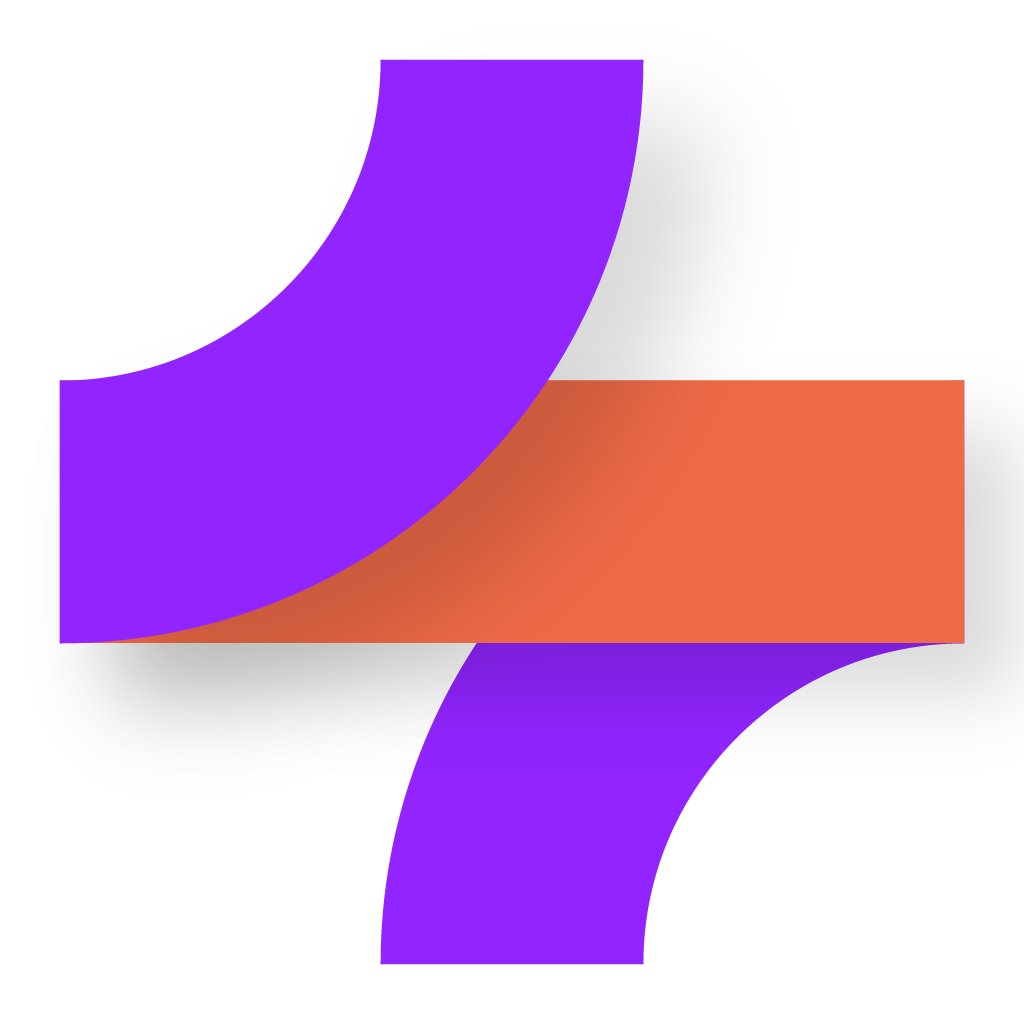 Keeping loved ones connected to their families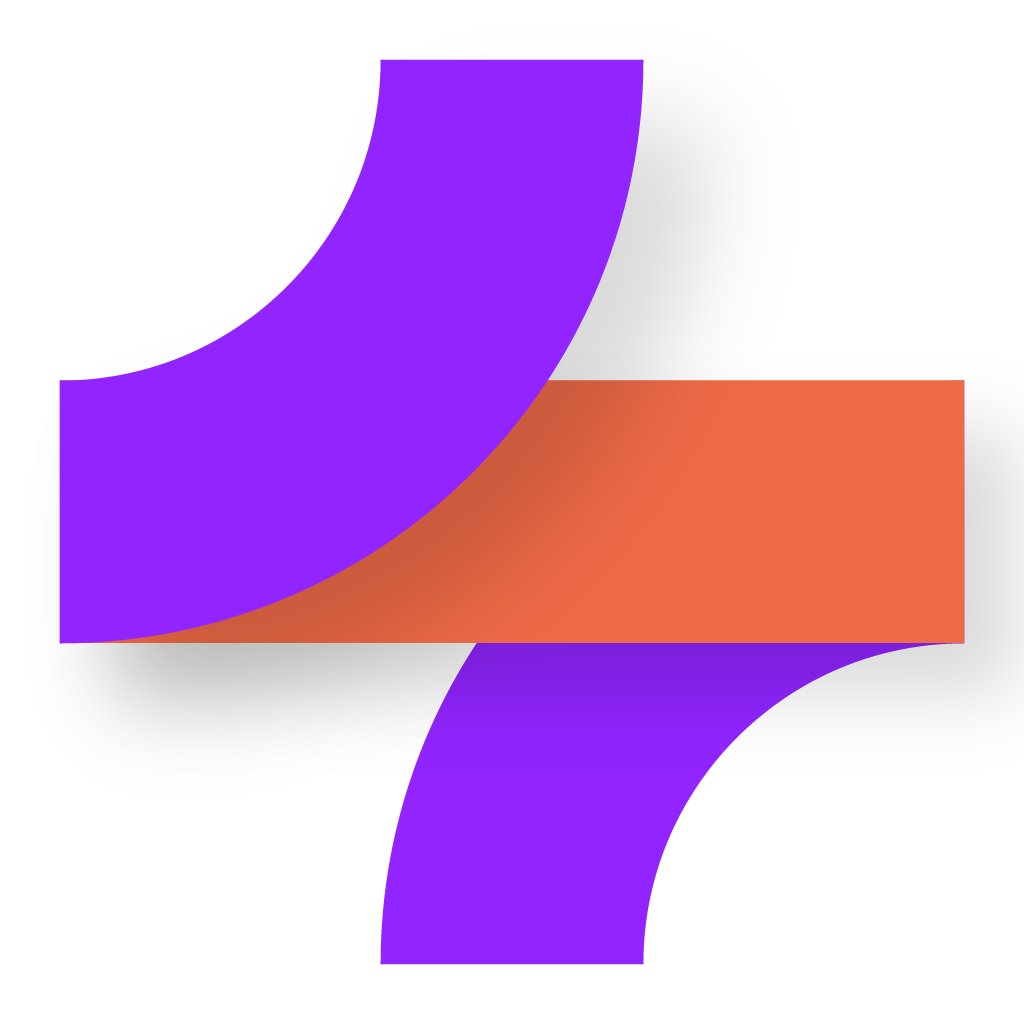 Direct communication care staff to family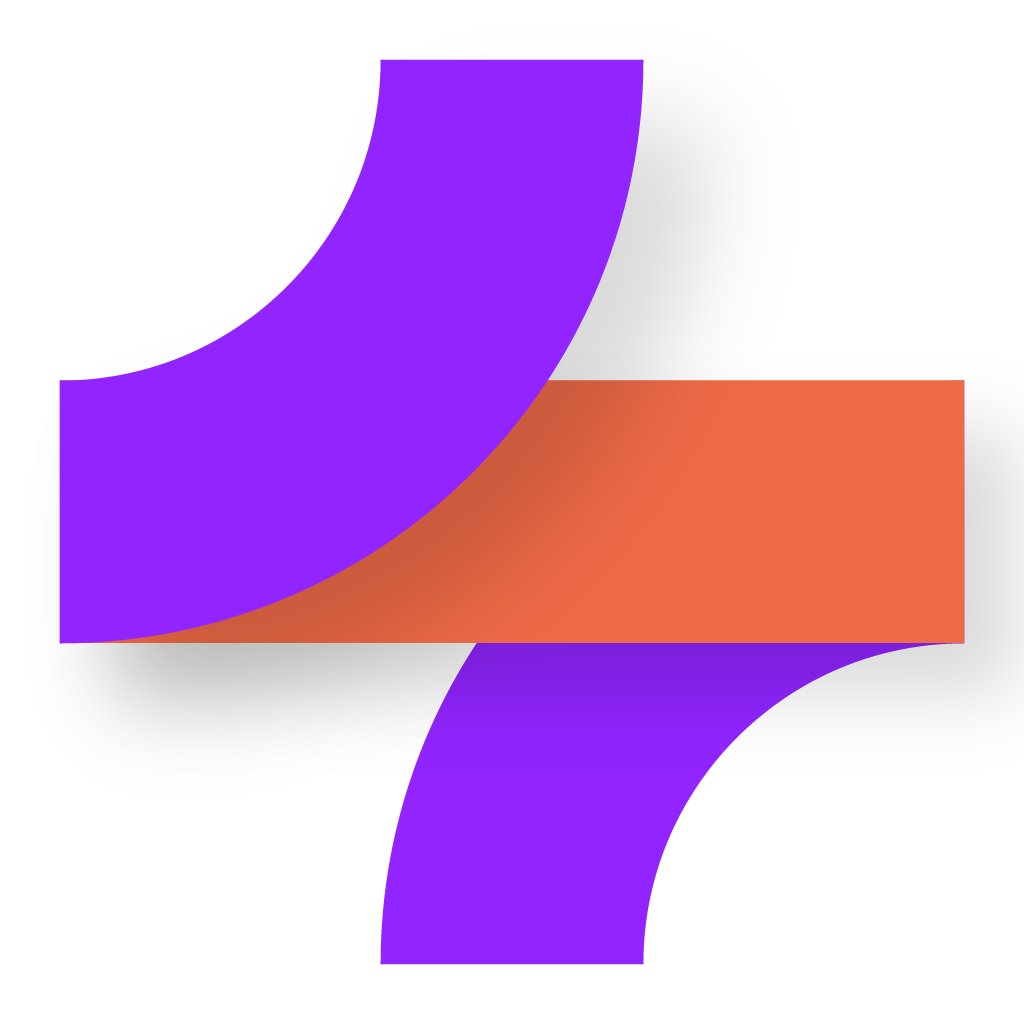 Direct feedback about services to management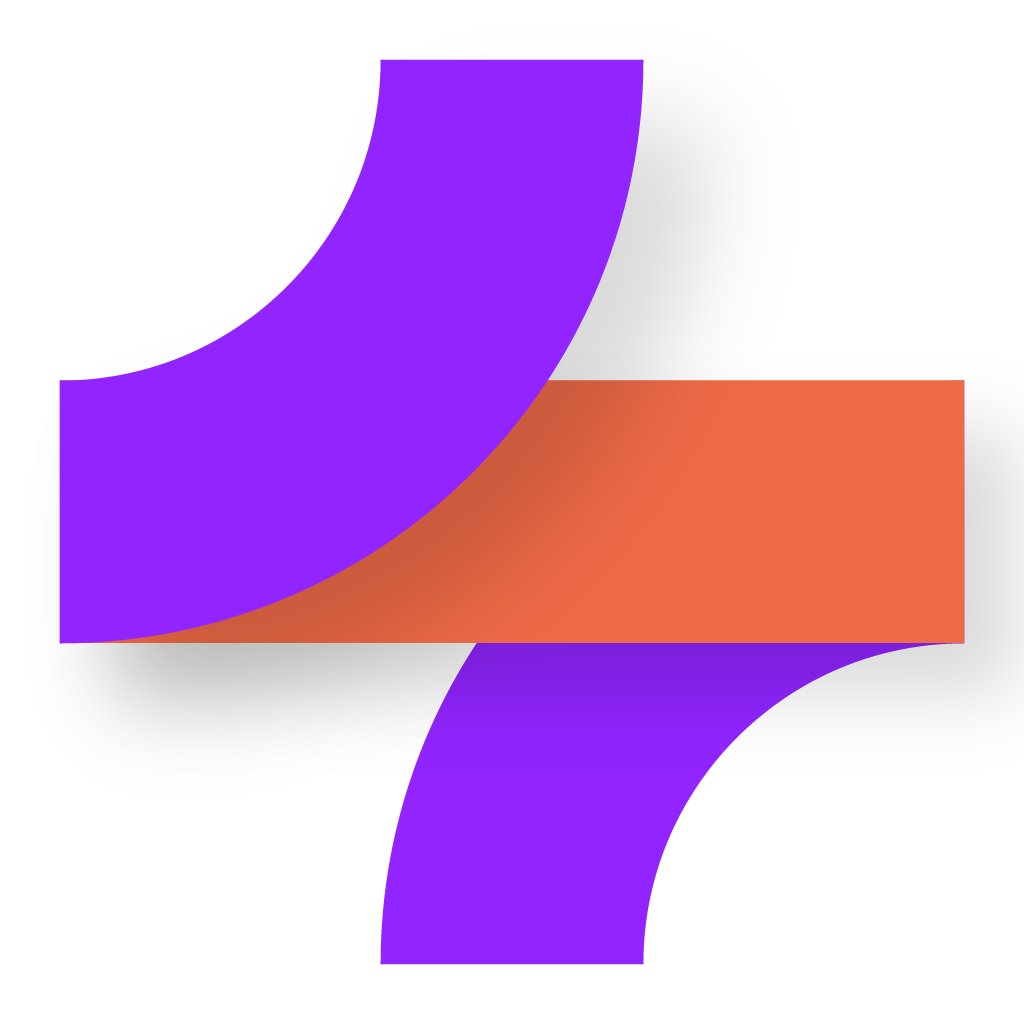 Reducing primary carer stress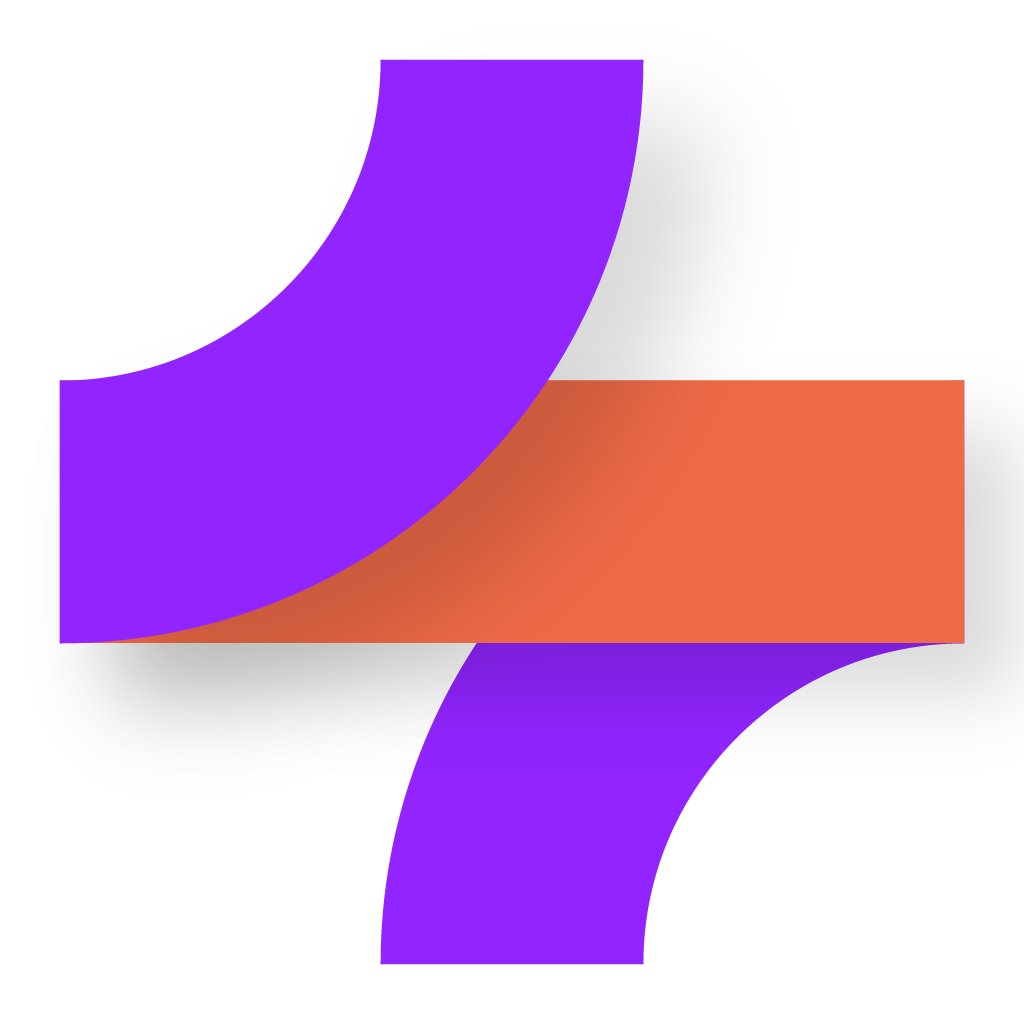 Increasing service quality transparency
Sean built Care Konnect for himself and his family around the world to stay connected to his Grandfather Jack.
1st iteration (2017)
"We built an app for our own family around the world to stay connected to our Papa and it worked!"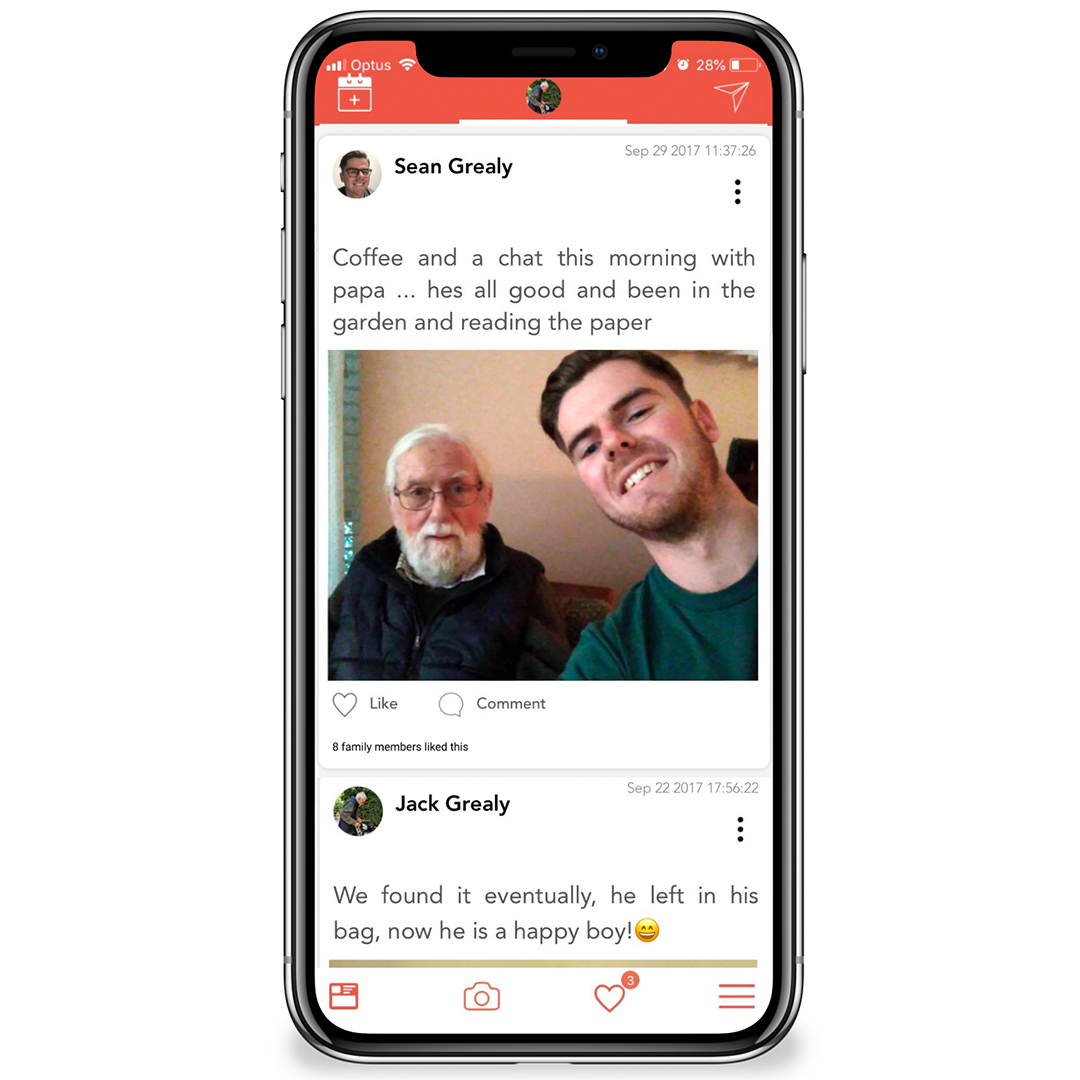 2nd Iteration (2018)
Helping families stay connected to their loved ones at scale working with 4 aged care providers'
Web app today (2019)
Codesigned with leading providers and built for scale our brand new web app. A communication and feedback solution that is easily integrated and customised for your needs whilst helping you meet your accreditation standards. 
It was very reassuring to see what mum was up to during the day – as she suffers from dementia – knowing what she had been up to during the day and week it helped with having meaningful conversations about her day with her. "This helps us from not having to play phone tag with the nursing home – they can now send messages through the app.
My dad is in Carino Care. Being connected has allowed us not to miss out on anything. As they upload to keep us informed as well as we are able to upload photos and posts. So grateful for this service. Thank you
"I do think this is the future of communication between consumers and their representatives and providers…having spoken to families using the app, they have all shared very positive experiences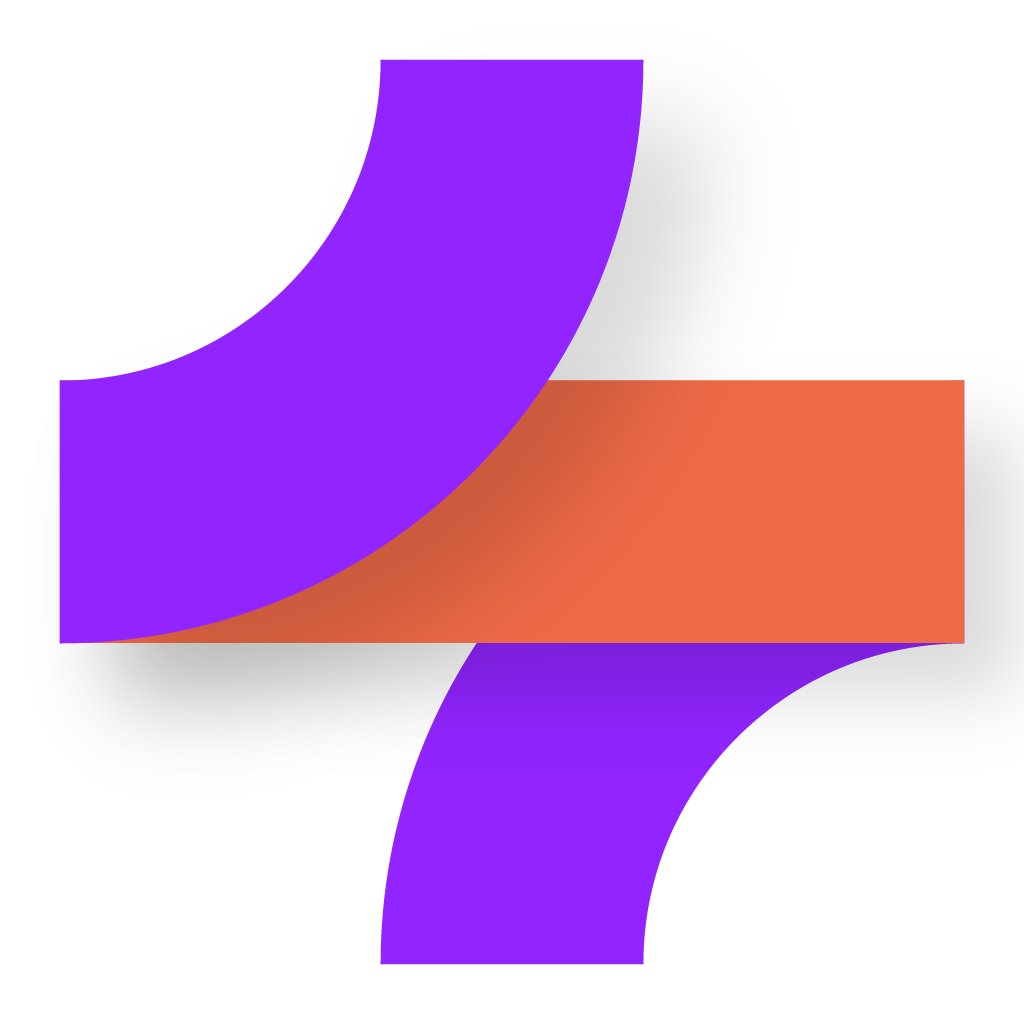 Consumer dignity and choice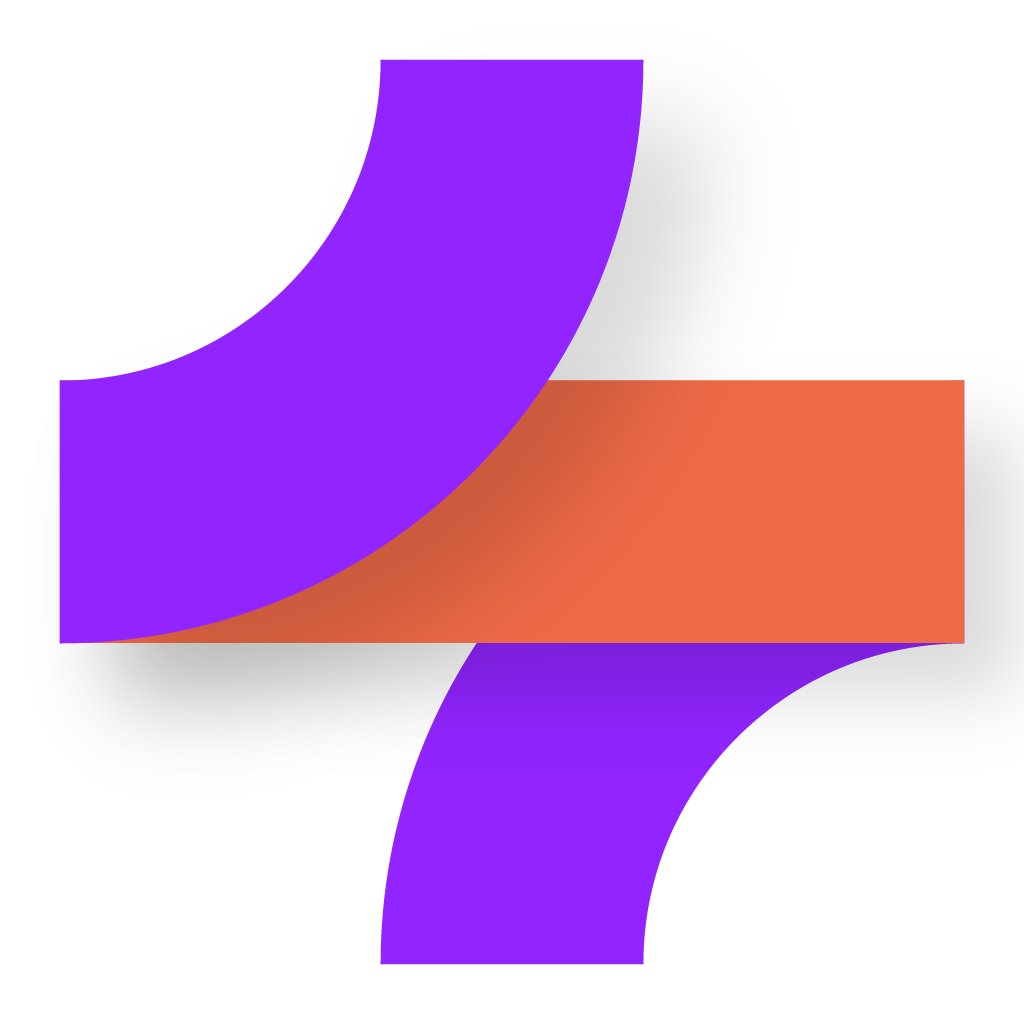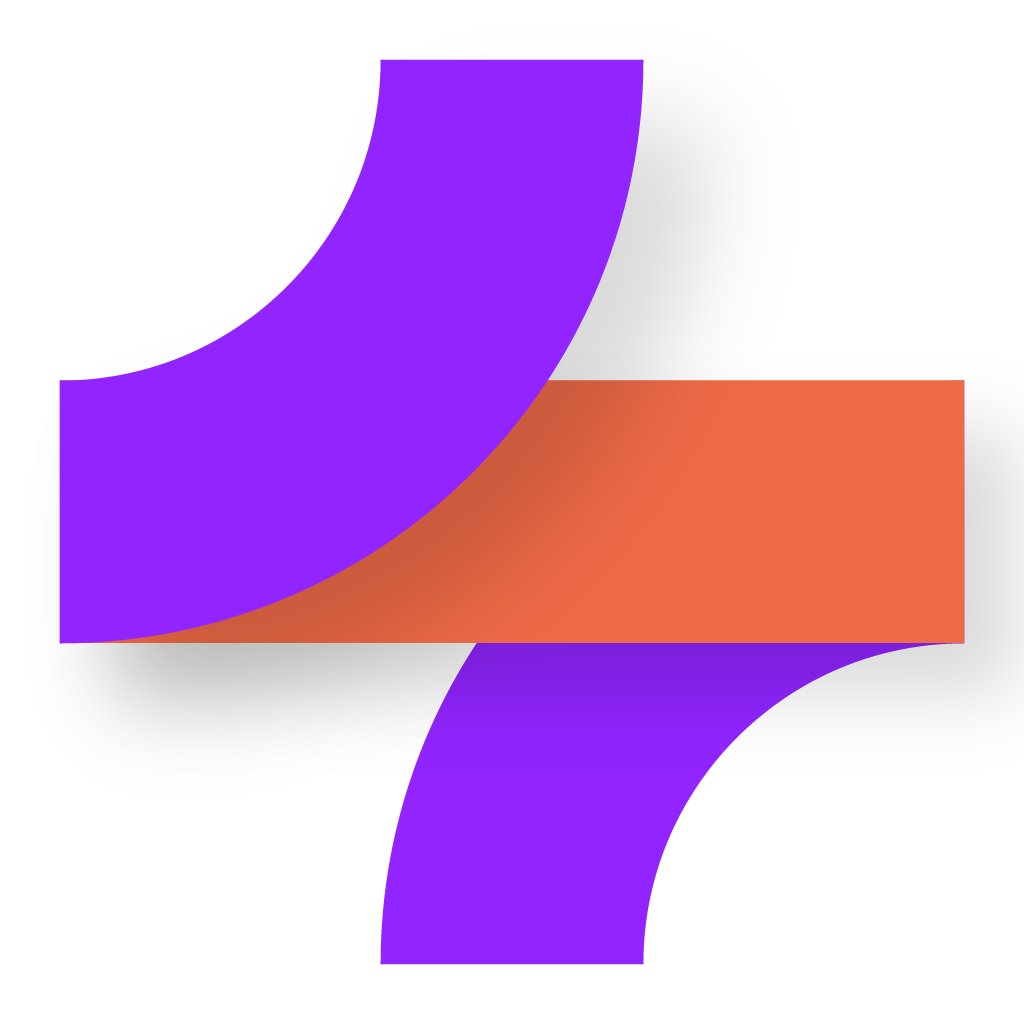 Organisational Government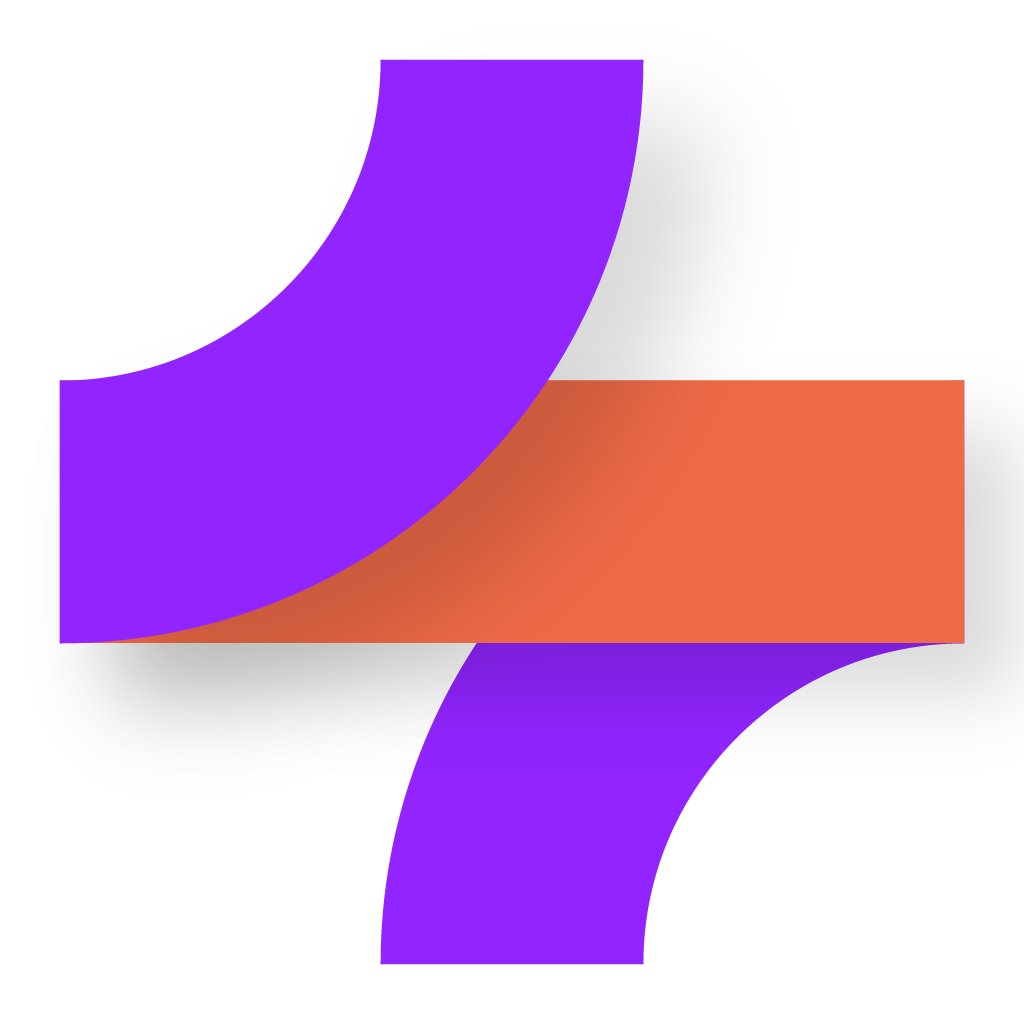 Services and support for daily living
According to the new quality standards, every standard requires an older or vulnerable person or other stakeholders can provide feedback simply, are engaged through the feedback process and can ultimately change the way they receive care through that process. 
Traditional methods of recording feedback and communication make this difficult and time consuming, but we've simplified it for you. Give us a call to discuss the potential changes in your organisation.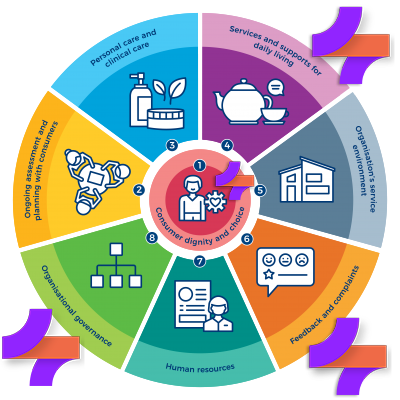 It's never been so easy. Fill out the form for further
information and a demonstration.