Mint is an inexpensive private network for aged care and disability services providing a better alternative to traditional feedback and communication. 
As our parents aged and our lives became busier, it was often hard to stay connected.With most of the family living interstate and overseas it was difficult to co-ordinate communication, plan events, and keep the whole family connected around our parents.
When our parents became ill it was particularly difficult to keep everyone in the loop – this was upsetting and frustrating for family members.
This gave rise to a private network mobile app called Mint. Initially built for chat and photos we extended the functions so that users can have real time live feeds through video, news feeds, co-ordinating plans through a calendar function… and so it grew from there.
Whether the older person lives at home, retirement living or residential care – keeping family and friends connected is essential to the health and well-being of the older person and sustaining the family ties.
Reducing staff stress by simplifying feedback & communication
Simple Feedback management system
Feedback form on your website
Everything in one place, Securely stored in the cloud and download ready
Dashboard with charts to track your continuous improvement.
Families connected to their loved ones around the world
One conversation with multiple recipients
Direct Feedback about services to management
Increasing service quality and transparency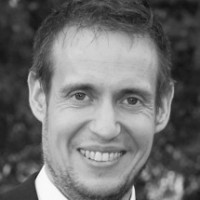 Joshua Hanchett
Business Development
It's never been so easy. Fill out the form for further
information and a demonstration.